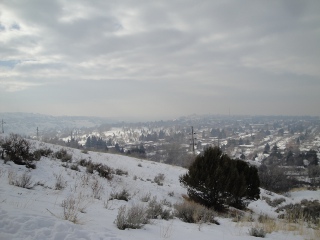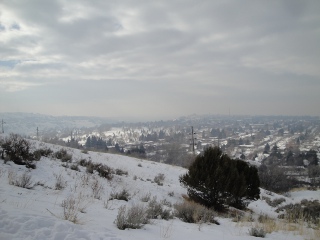 Cache Valley 1-18-2010All in one day the whole valley has cleared out and is no longer smoggy. It is really nice that there is no smog because of the health effects on living organisms and quality of life. I know that there are many people out there that think that there isn't much we can do but I think that something needs to be done to help reduce pollution. Reducing pollution won't make the inversions go away nor will all of the PM2.5 go away. However man kind is the largest contributor to the dirty air.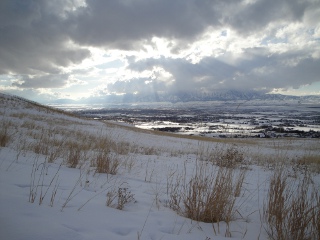 Cache Valley 1-19-2010So one day later a storm comes during the night and warms up the area. On Tuesday the air was warm enough to melt snow for a significant amount of the day. The breeze was blowing from the south and the air was just fresh to smell and felt really good in the lungs. This led to the temptation of going for a bike ride which was done. The bike ride led me to North Logan to as high as a bicycle to be ridden on the bench. The view is quite beautiful in the opinion of Brian.
Well I have many more pictures that are worth looking at. The pictures are pretty obvious on which day they were taken.
Widget "About Author" is hidden because there is no defined widget param "user_field".

This entry was posted by
Brian
and filed under
Cycling
.
No feedback yet